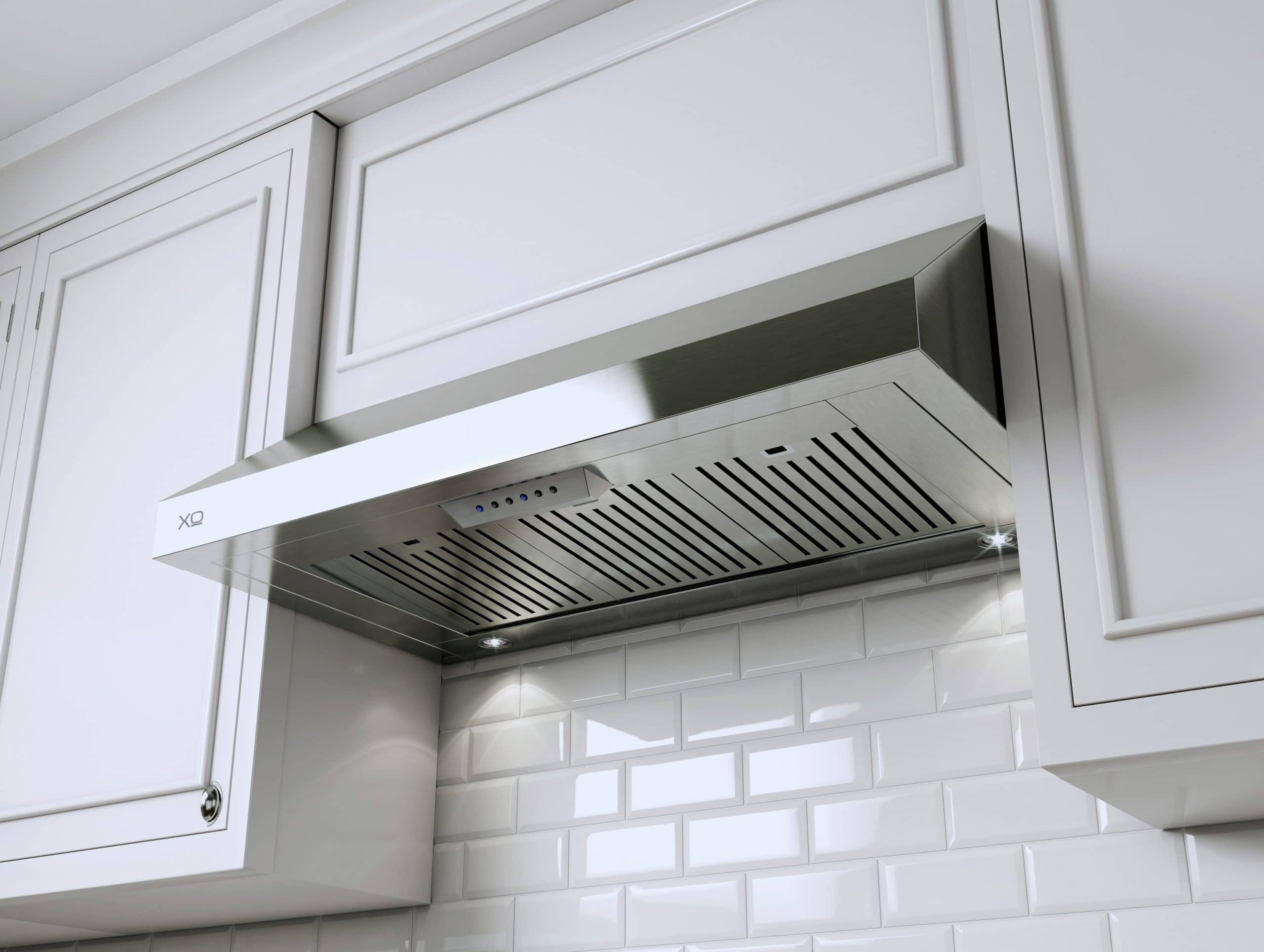 The XOT exemplifies the classic American Pro Hood design. This high-performance under cabinet hood includes baffle filters. Our superior quality materials and workmanship make this hood a standout among the rest. As with all XO ventilation, a recirculation kit is also available.
STANDOUT FEATURES
Electronic 3 Speed Control + Power Boost
CCC Code Compliance Control – 395 or 600 CFM
High Efficiency 3000k LED Lights (x2)
High Velocity Blower optimally removes Smoke, Grease and Odors
Dishwasher Safe Baffle Filters
6" Top or Rear Duct or Recirculating (Kit Sold Separately) (Recirculation adds 2-1/4" to the overall height of the unit)
5 Minute Delay Shutoff Timer
Made In Italy
CUSTOMERS WHO VIEWED THIS PRODUCT WERE ALSO INTERESTED IN:
FABRIANO COLLECTION
XO Designed and Crafted by
the leading ventilation
manufacturer in Italy.
TALK TO AN EXPERT
XO made Simple
Give us a call:
1-800-966-8300
100% SATISFACTION
XO is backed by the
Best Warranties
available.