OUTDOOR KITCHENS
COCKTAIL STATION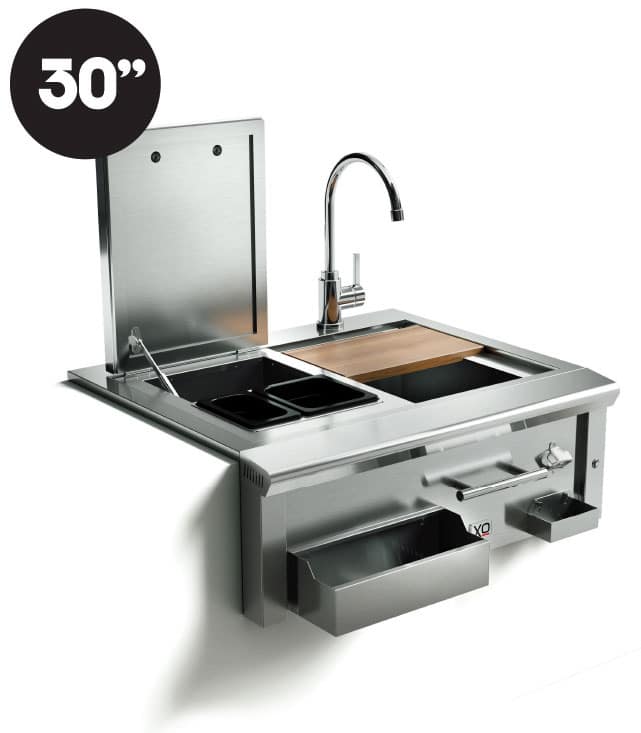 XO 30″ PRO-GRADE LUXURY COCKTAIL STATION
ICE-COLD & CONVENIENT
No backyard sanctuary is complete without our convenient outdoor bar. You will never have to run inside for ice again. Our 30″ bar includes an insulated ice compartment that holds up to 40 pounds of ice. Keep beverages cool and condiments fresh in three specially-designed cooling compartments.
Stainless steel ice bin cover
Chilled Bins for Drink Garnishes 
Bamboo Cutting Board
Front speed rail holds 1-liter bottles
Towel Bar and Handy Bottle Opener
Dramatic Blue LED Bullnose Lighting
Remove inserts to reveal a generous 30″ wide sink, great for cleaning large platters
MULTI-PURPOSE ENTERTAINMENT CENTER
Complete your backyard sanctuary with our convenient outdoor bar.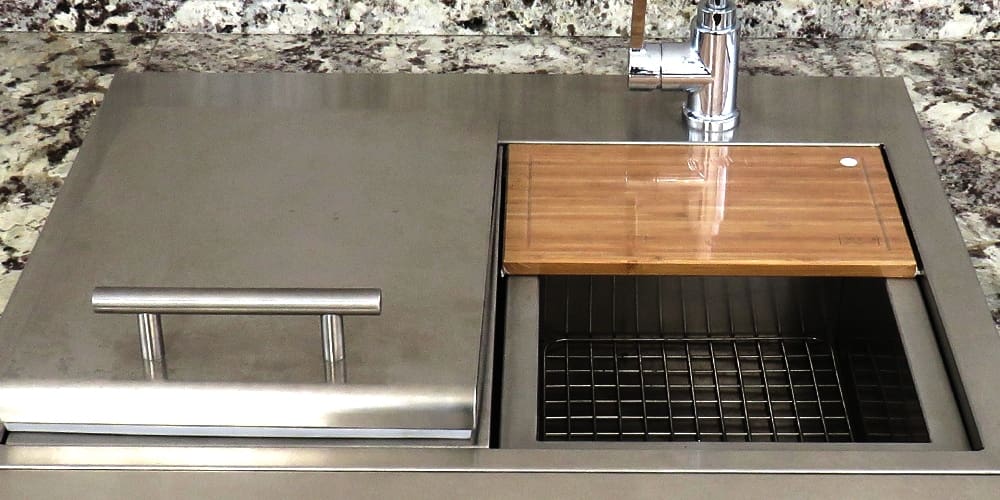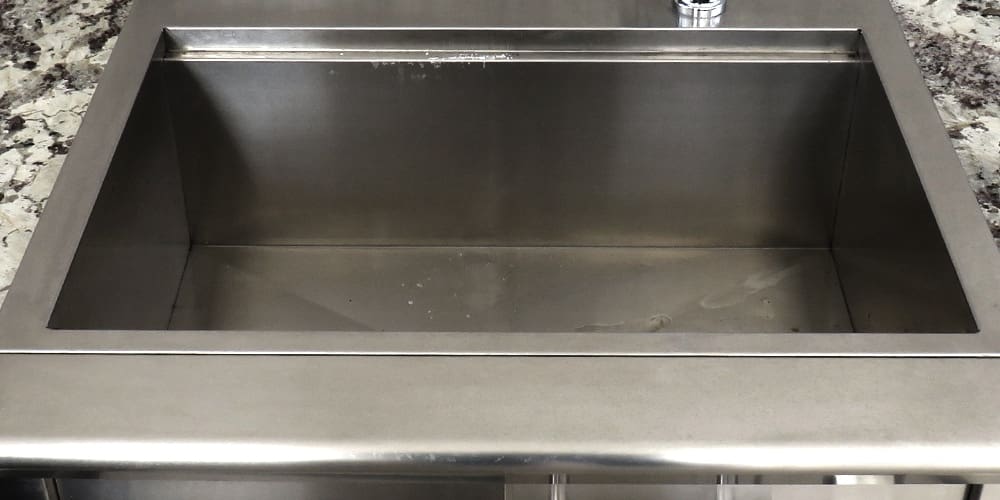 HUGE DOUBLE SINK
Remove the insulated cooler and half sink inserts to access your extra-large sink and make fast work of outdoor clean-ups.
HOT & COLD CONVENIENCE
The chrome faucet gives you the convenience of hot and cold running water at your fingertips.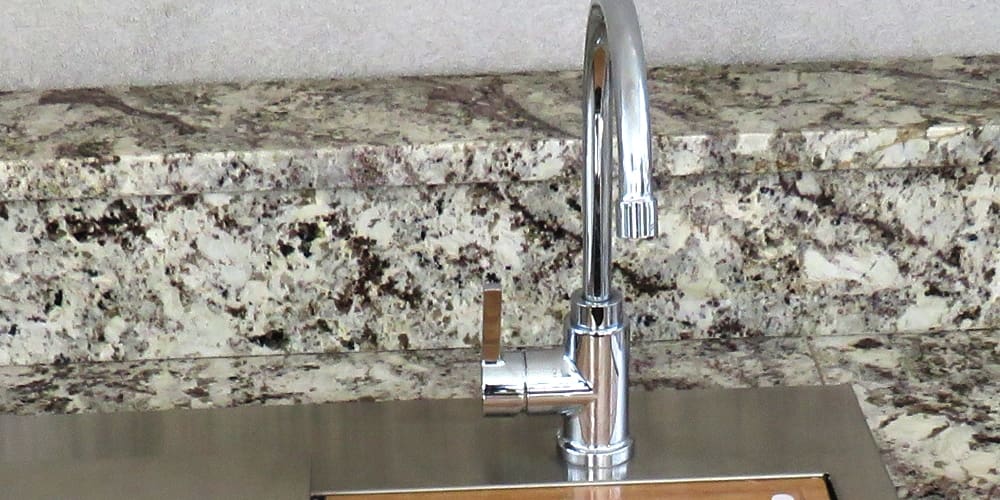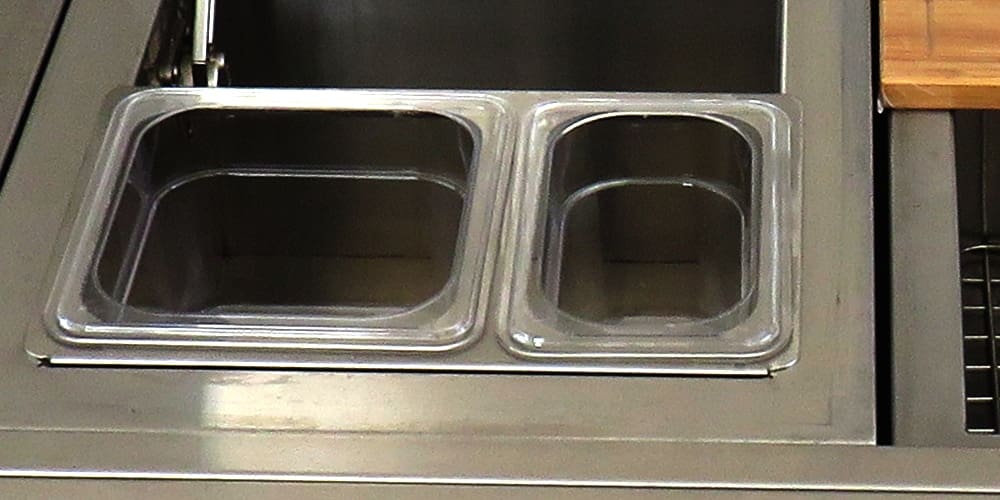 DRINK GARNISH TRAY
Keep your drink garnishes chilled and close at hand.
INSULATED INSERT
The insulated ice bin with stainless steel cover keeps ice at the ready all day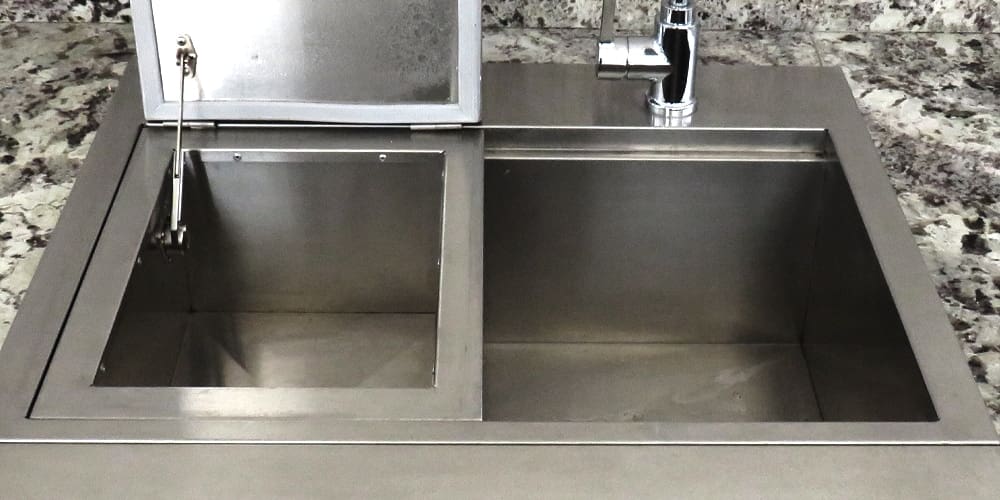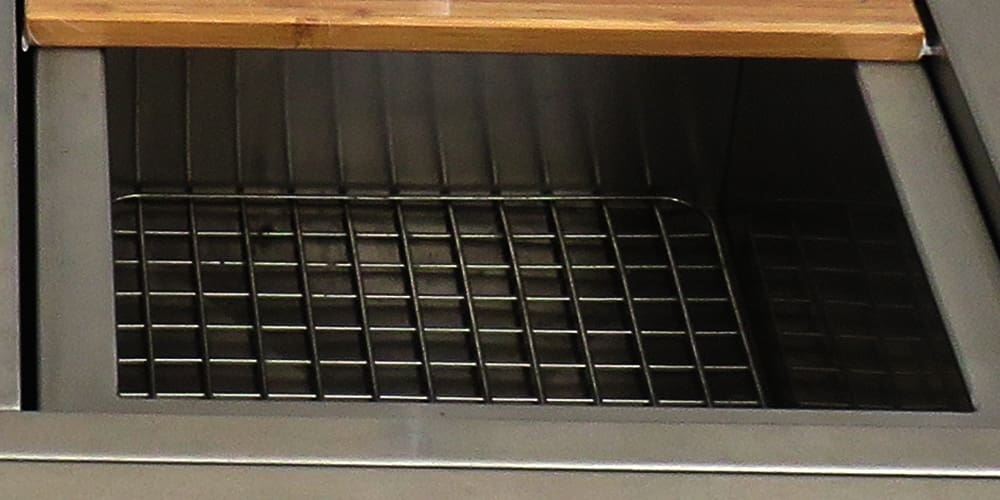 STAINLESS STEEL DRAIN BOARD
Drip dry your utensils.
BAMBOO CUTTING BOARD
Perfect for cutting lemons, limes and other drink garnishes.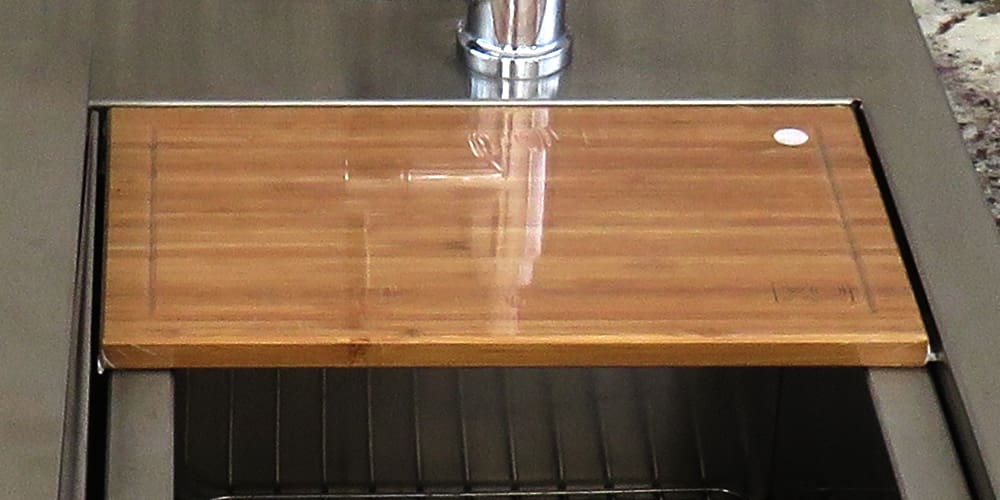 Customers who bought this were also interested in:
TALK TO AN EXPERT
XO made Simple
Give us a call:
1-800-966-8300
100% SATISFACTION
XO is backed by the
Best Warranties
available.