LIFESTYLE REFRIGERATION
NUGGET
ICE MAKERS
XOUIM1585NOP | $5059
XOUIM15SD | $263
15″ UNDERCOUNTER STAINLESS STEEL PANEL NUGGET ICE MAKER w/DRAIN PUMP
XOUIM1585NOP series ice maker produces that "chewable" ice that is perfect for your next Mojito or Margarita. Ideal for cooling your beverages quickly. It is ice created for the purist in you. Comes with a stainless steel door panel and 2 style handles. Factory installed drain-pump included
Stainless Steel Door Panel
Pro and Contemporary style handles 
Factory-installed Drain Pump included
Articulated hinges for Seamless Integration
Automatically produces up to 85lbs of nugget
ice per day
25lbs Ice storage capacity
Elegant 6-color Interior Illumination
Intuitive digital touch controls
6 1/2' Power Cord w/ low profile 90° flat plug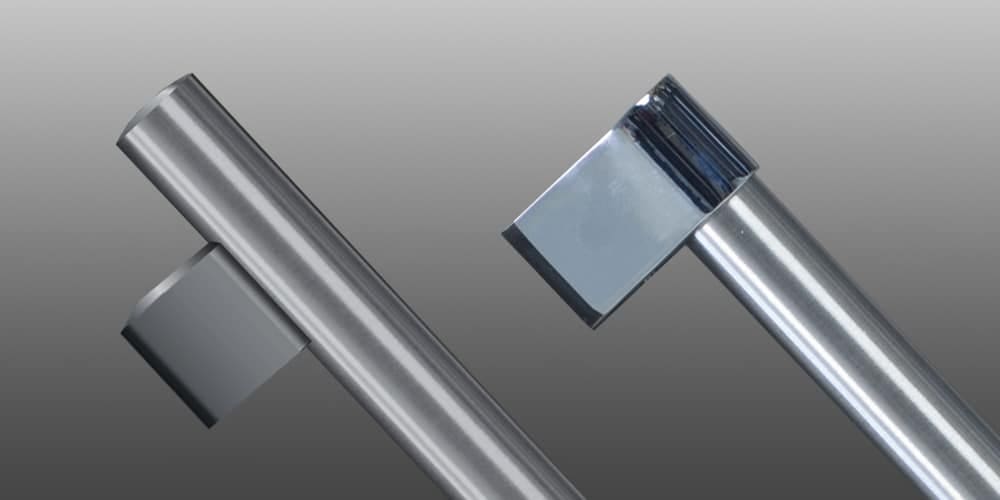 2 STYLES TO CHOOSE FROM
Both Pro Style and Contemporary Handles are included.
CHILLS RAPIDLY
Chewable Ice chills rapidly while taking on the flavor of your drink.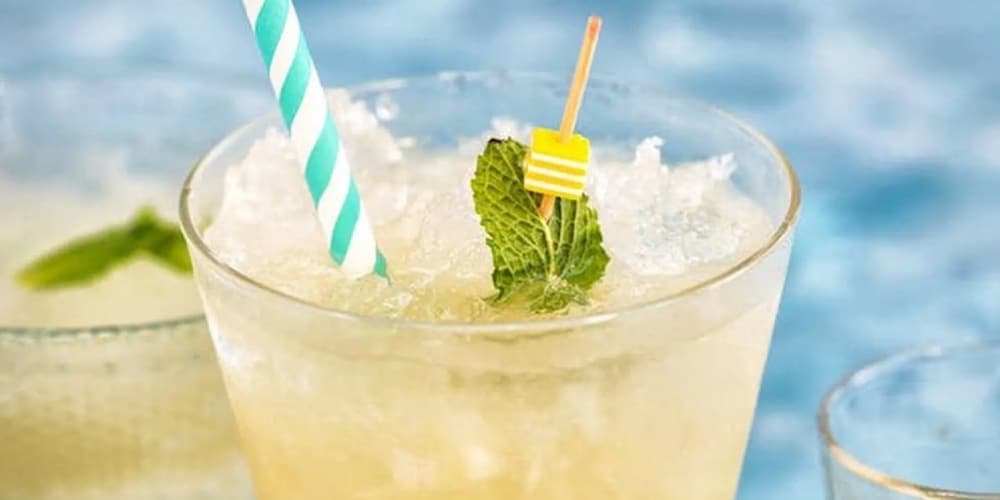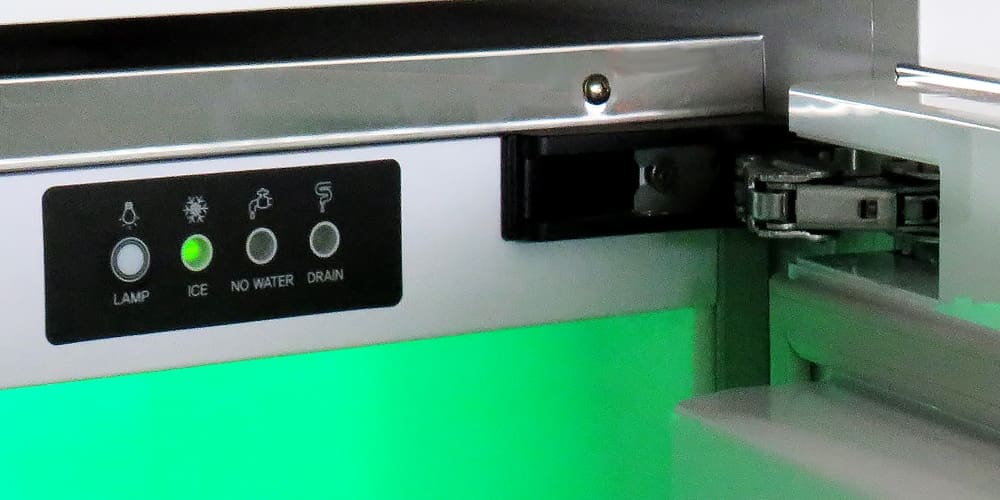 SEAMLESS INTEGRATION
Reversible articulating hinges allow the door to open smoothly and gives you the ability to switch the door to either side, so it swings open to the left or right
85 lbs PER DAY
25 lbs ON HAND
Your XO Ice maker can produce up to 85 lbs. of gourmet ice per day and the bin can hold up to
25 lbs ready whenever you need it.
.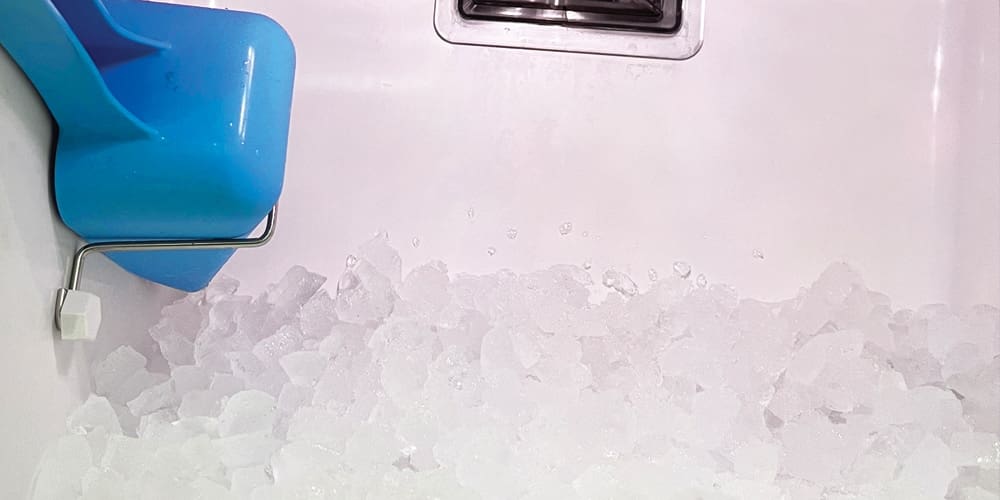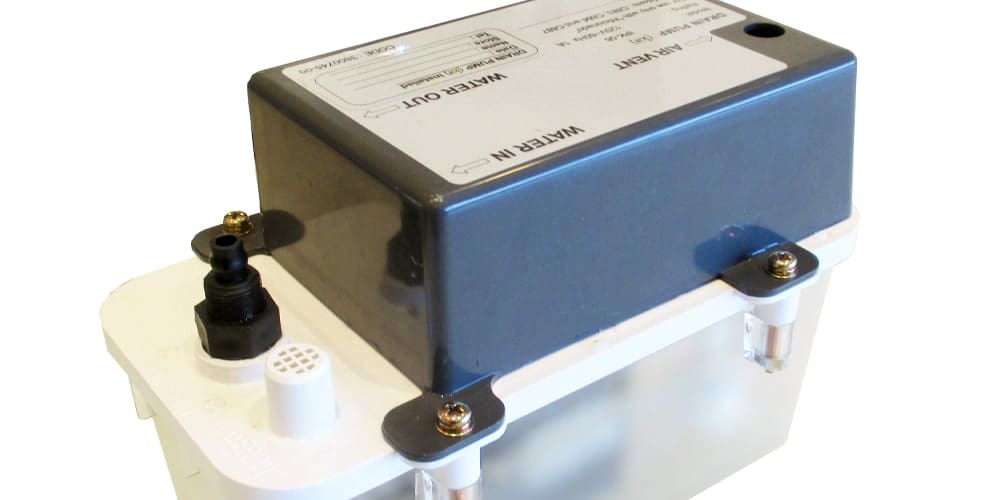 FACTORY INSTALLED DRAIN PUMP
This built-in pump is beneficial if the drain is far away from the machine or if the water must travel on an incline to reach the drain.
DRAMATIC LIGHTING
6 Color LED Lighting gives you an elegant look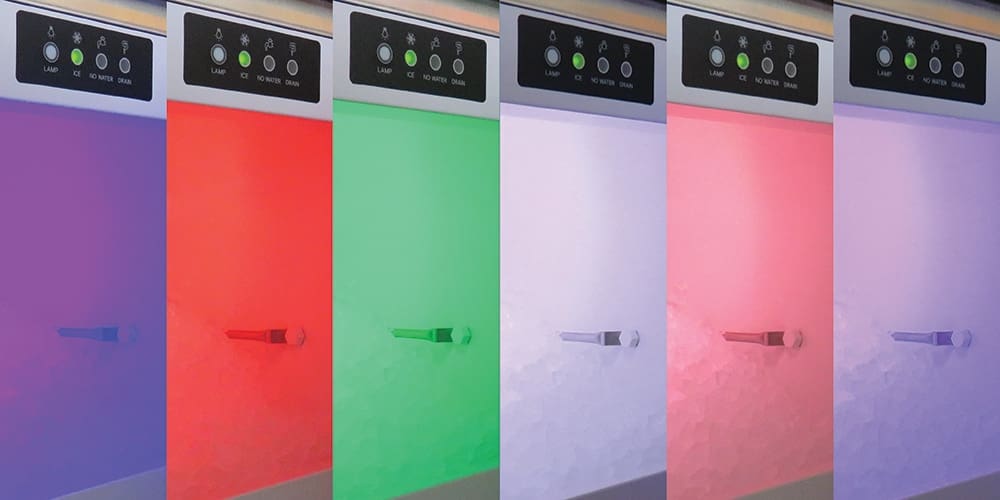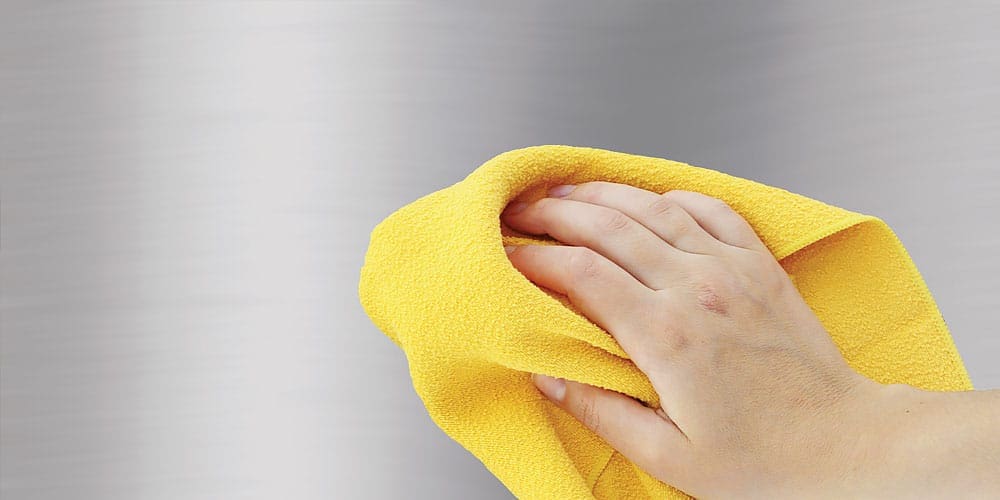 FINGERPRINT RESISTANT
Fingerprint resistant stainless steel keeps your XO Ice Maker looking great and simplifies clean up.