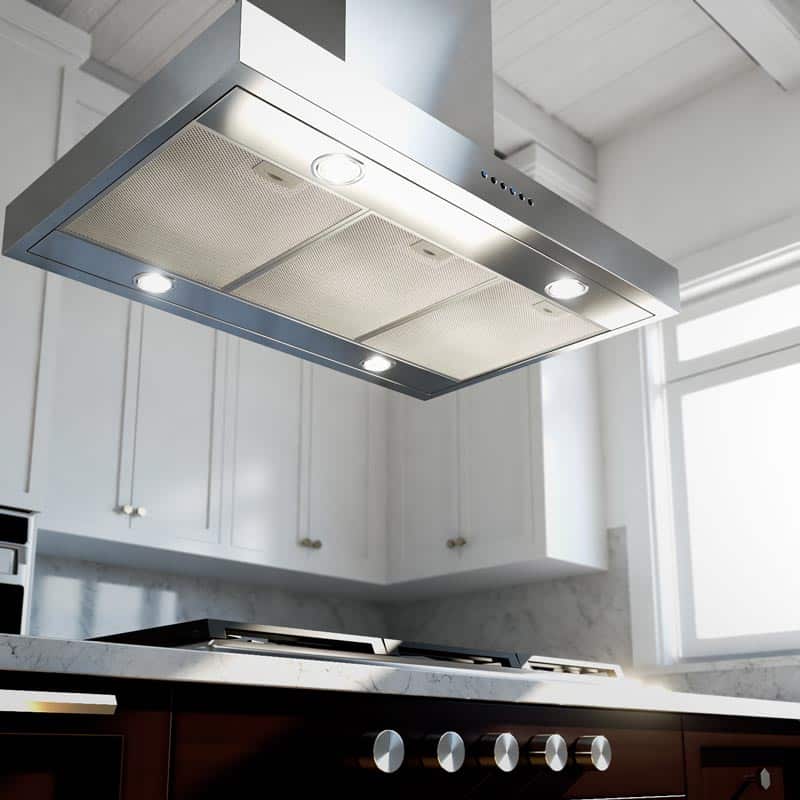 The XORI island hood provides a minimalist profile in stainless steel to compliment any modern design. Yet this hard-working professional hood provides all the power and performance our customers have come to expect from XO.
STANDOUT FEATURES
Electronic 3 Speed Control + Power Boost
CCC Code Compliance Control – 395 or 600 CFM
High-Efficiency 3000k LED Lights (x2)
High-Velocity Blower optimally removes Smoke, Grease, and Odors
Standard Chimney fits ceilings up to 9' tall
Dishwasher Safe Aluminum Mesh Filter
6" Vertical Duct or Recirculating (Kit Sold Separately)
5 Minute Delay Shutoff Timer
Made In Italy
CUSTOMERS WHO VIEWED THIS PRODUCT WERE ALSO INTERESTED IN:
FABRIANO COLLECTION
XO Designed and Crafted by
the leading ventilation
manufacturer in Italy.
TALK TO AN EXPERT
XO made Simple
Give us a call:
1-800-966-8300
100% SATISFACTION
XO is backed by the
Best Warranties
available.