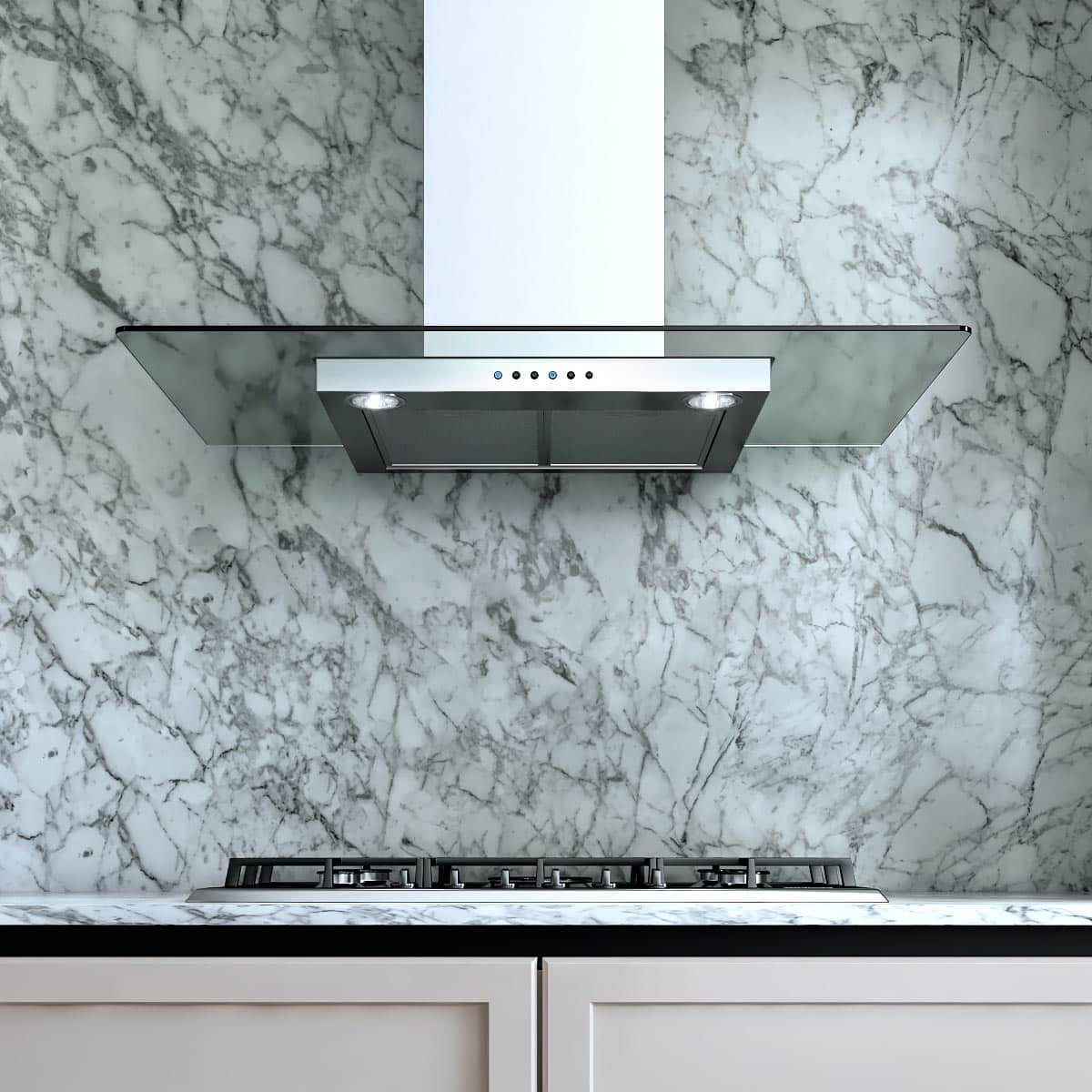 The XOQ is a striking fusion of Italian stainless steel and glass. The flat surface easily aligns with shelving to provide a visually seamless appearance permitting the XOQ to conform with your design while making its own elegant statement.
STANDOUT FEATURES
Electronic Speed Control + Power Boost
CCC Code Compliance Control – 395 or 600 CFM
High Efficiency 3000k LED Lights (x2)
Standard Chimney fits ceilings up to 9' tall
Dishwasher Safe Aluminum Mesh Filter
6" Vertical Duct or Recirculating (Kit Sold Separately)
(Recirculated air must be returned to the living space)
5 Minute Delay Shutoff Timer
Made In Italy
CUSTOMERS WHO VIEWED THIS PRODUCT WERE ALSO INTERESTED IN:
FABRIANO COLLECTION
XO Designed and Crafted by
the leading ventilation
manufacturer in Italy.
TALK TO AN EXPERT
XO made Simple
Give us a call:
1-800-966-8300
100% SATISFACTION
XO is backed by the
Best Warranties
available.