Are you looking to take your outdoor cooking to the next level? Look no further than XO Pro Grade Grills. These grills are the perfect addition to any outdoor kitchen, combining premium features and expert craftsmanship to create an unparalleled cooking experience.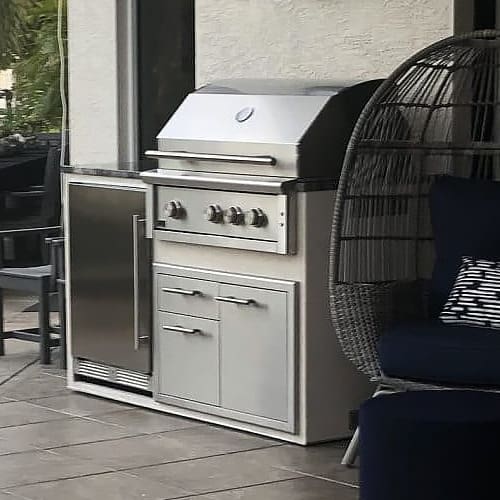 Crafted with the highest quality materials and built to last, the XO Pro Grade Grills are designed to meet the demands of even the most discerning grill master.
From the advanced burners and precise temperature controls to the durable construction and sleek design, every aspect of these grills has been engineered to provide superior performance and ease of use.
They're also packed with features such as integrated rotisserie , built-in lights and temperature gauges to enhance your cooking experience . Every detail has been carefully considered to make your outdoor cooking easier and more enjoyable.
Whether you're hosting a summer barbecue or just grilling up a quick weeknight dinner, the XO Pro Grade Grills offer a range of features to help you achieve the perfect cook every time. With options for both natural gas and propane fuel, you can choose the fuel source that best suits your needs.
Upgrade your outdoor cooking experience with XO Pro Grade Grills. These grills are the ultimate addition to any outdoor kitchen with premium features, exceptional construction, and expert engineering. Video demos of our grills being used to create mouth-watering dishes along with tips from professional chefs on how to get the most out of your XO appliances are available on our website. Visit the XO site today and start grilling like a pro.