LIFESTYLE REFRIGERATION
BEVERAGE COLUMNS
24″ LUXURY BLACK GLASS BEVERAGE COLUMN
The XO Tall Beverage Column Refrigerator is a standout product for those who want to keep their drinks at 34° for an especially frosty refreshment. Its massive 15 cubic foot interior can store all of your favorite beverages while adjustable shelves make organization a breeze.
And for those who want to expand their collection, the XO Tall Beverage Column Refrigerator pairs perfectly with our tall 24" Wine Column, allowing you to have a complete beverage storage and serving solution. With these two appliances, serving perfectly chilled beverages to guests has never been easier.
2 (two) Fixed Glass Shelves
2 (two) Glass Shelves and 2 (two) Wine Racks Extend While Fully Loaded
Gliding Bottom Basket
Beverage Column Chill Down To 34°
Tri-Color Cool Running Interior LEDs Illuminate and Save Energy
Intuitive Digital Controls Easily Adjust Temperature, Lights, And Operating Mode
Secure Door Lock Stops Uninvited Guests
Designer Handle Included
Field Reversible Locking Door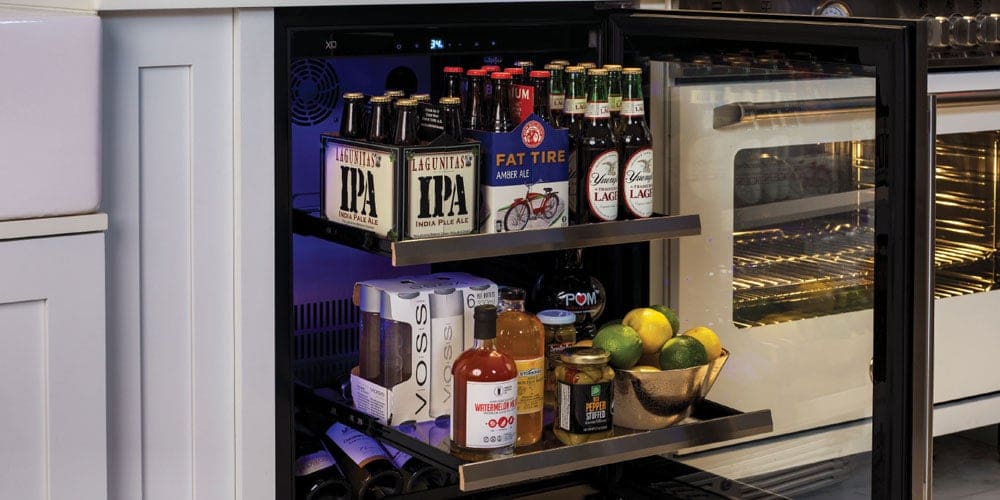 EASY TO STORE | EASY TO FIND
Our shelves are made with clear glass panels that provide ample space for display. Additionally, our wine racks can fully extend even when loaded with bottles, making it easy for you to see and pick out your favorite wine at a glance.
34° AT YOUR FINGERTIPS
with easily adjusted electronic controls you can store your favorite beverages down to a frosty 34° .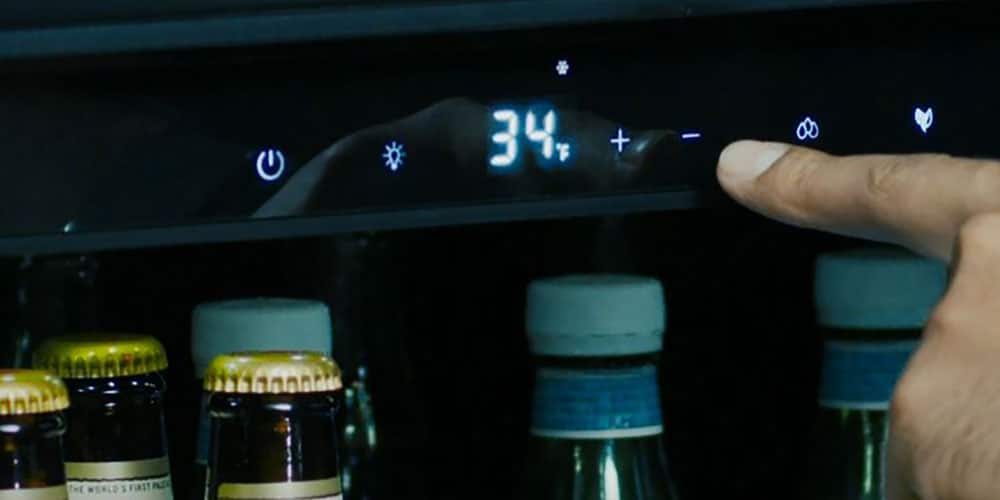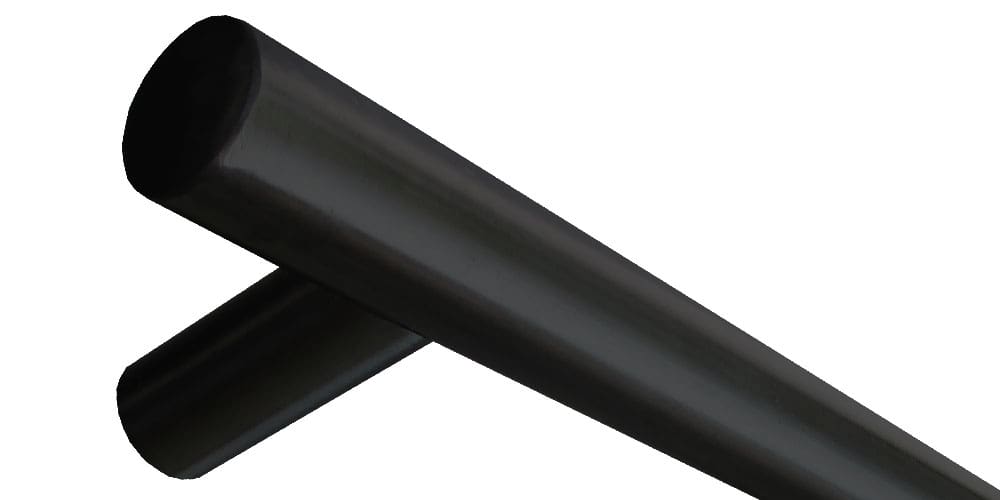 DESIGNER TUBULAR HANDLE
Designer Tubular Handle comes with every unit.
SECURE DOOR LOCKS
located in the toe kick, your undercounter model comes with a secure door lock to keep uninvited guests out.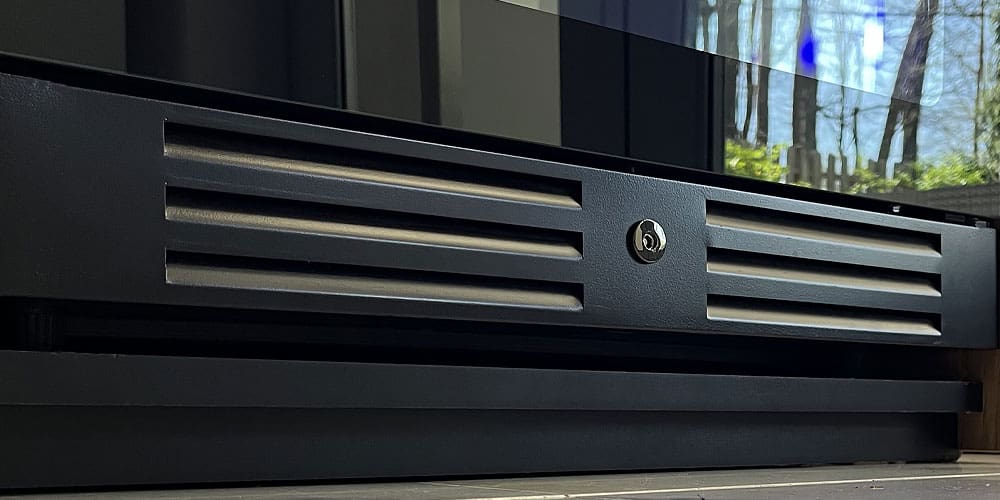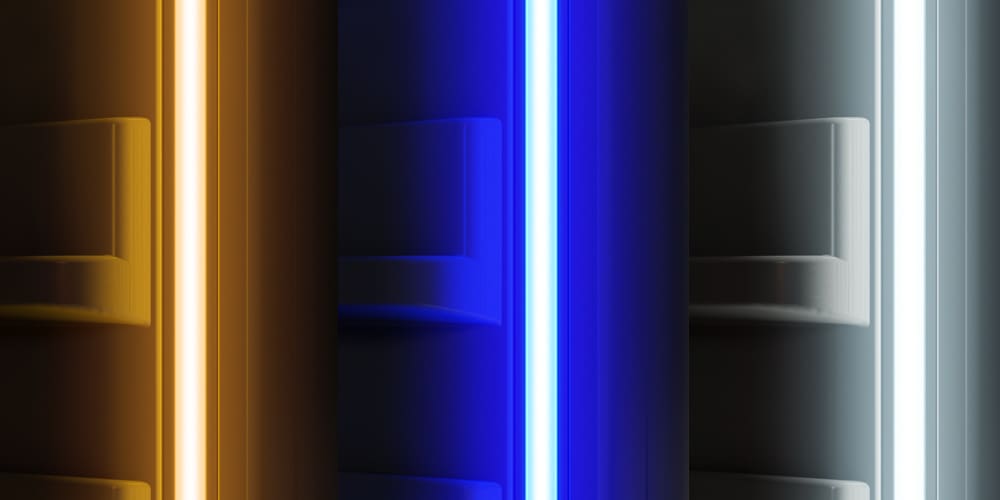 ELEGANT
TRI-COLOR LIGHTING
Cool running LEDS are change with the push of a button from theater white to midnight blue or honey amber.
ZERO CLEARANCE HINGES
Our field reversible door comes equipped with zero clearance hinges, which means a seamless installation with your existing cabinetry.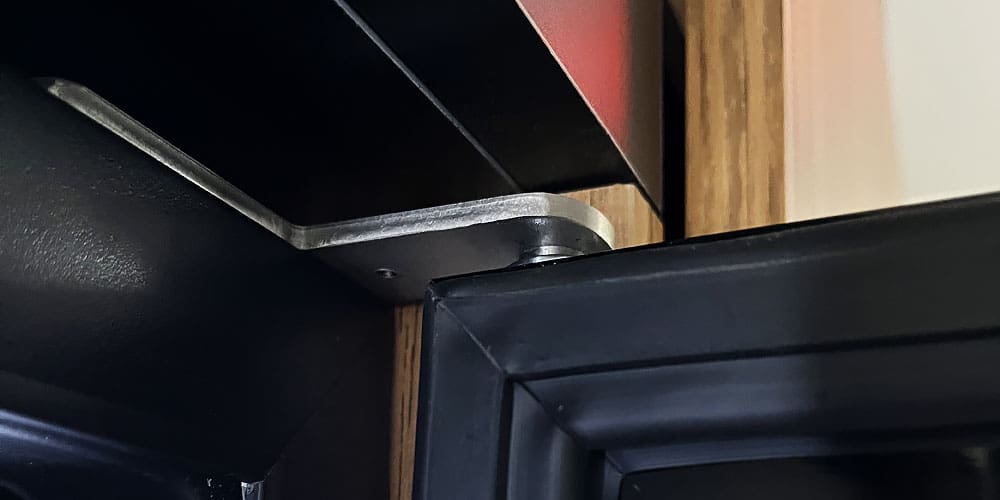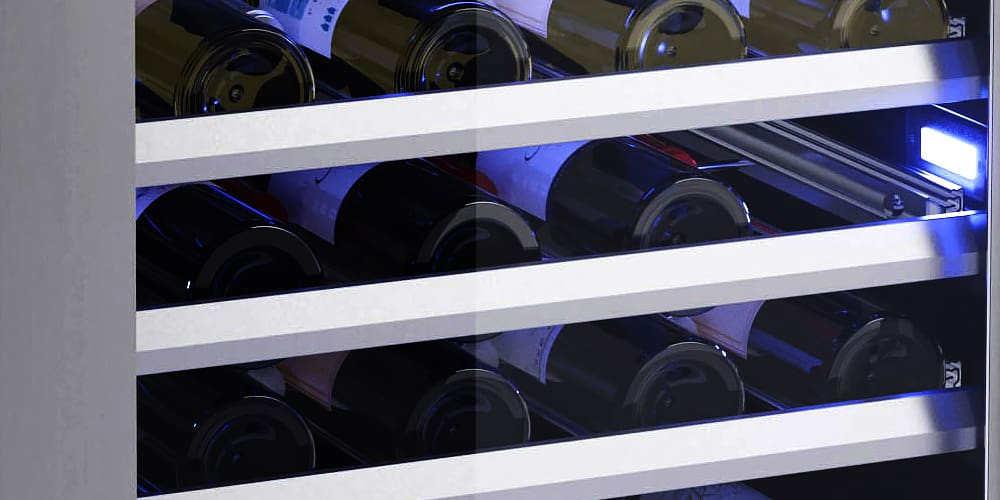 LOW-E GLASS WITH UV BLOCKER
On all glass door units, double pane, low-e glass coated to block harmful ultraviolet light is standard for energy efficient operation and protection from damaging light.